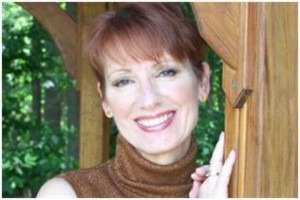 Welcome. Thank you so much for visiting my website! I have been an Intuitive Consultant now for over 30 years and a lot of things inspire me: spiritual growth books, a beautiful garden, meditation, and even wonderful romantic comedies. But I find that I am really exhilarated and touched by people who are courageous enough to work through challenges. I do readings for people who quite often are working through obstacle after obstacle in their lives. Their perseverance is truly impressive and I am constantly amazed.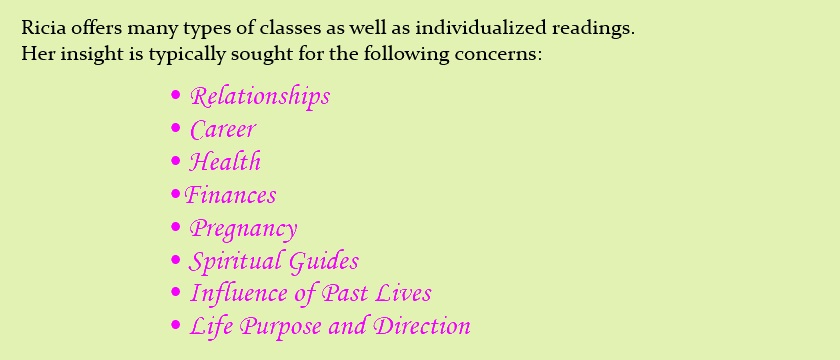 Ricia does consultations by phone and in person.  She teaches classes and conducts readings in Cumming, Georgia and also at Colony Park, an office park right off of South Main Street in historic Alpharetta.
Angel Message Circle

is the 2nd and 4th Wednesday of every month from 7-9 pm at Colony Park.
A 2015 Level I class is forming now for June in the Becoming A Master Series.  Please check back for dates and times.  A new Level IV class will be held on Tuesdays, beginning May 19th.  All classes are from 6:30-9:00 in the evening at Colony Park.
Ricia often gives workshops in other parts of the country as well. If your group would like to schedule a class or group reading, don't hesitate to contact her to discuss your plans.
Here is a recent interview with Shamus on "The Couch":